Hi, my name is Sumiko Eyears and I am a professional portrait photographer of Sumico Photography based between Brisbane and Gold Coast and the creator of the 50 over 50 project which is now spreaded all over the world.  Many photographers over the world are following this movement.
Too often our society overlooks older women. It does not recognise their beauty, their wisdom, the sacrifices they have made and the incredible lives they have lived. This is partly, I believe because we, as women over 50 do not see these things in ourselves!
I want to change this!
I started my 50 over 50 Project in July 2018. The aim was to photography 50 women in their 50's, 60's, 70's and beyond, culminating in an exhibition.  The exhibition will be held at the Able Gallery from 24th of October to 30th of October 2019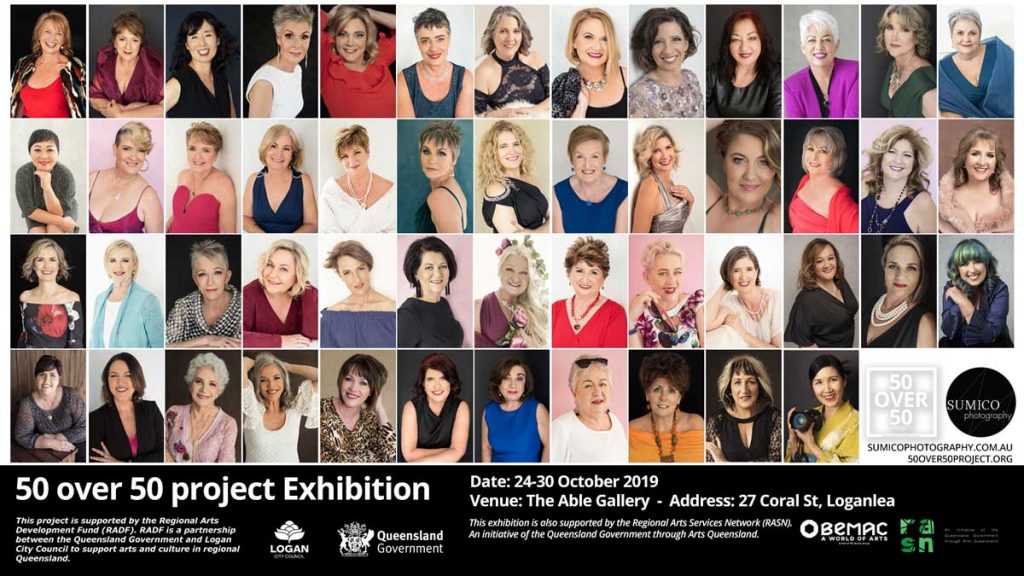 The Able Gallery  (Logan Artists Association) Address: 27 Coral St, Loganlea QLD 4131
Get Free Tickets https://www.eventbrite.com.au/e/50-over-50-project-exhibition-general-entry-tickets-72338005923
I am running the second chapter of 50 over 50 project. If you like to apply for it, please visit Sumico Photography website and fill in the form.
Note: There is no exhibition for the second chapter of 50 over 50 project, however, I am thinking of meetup event at the end of each chapter.
Here is a testimonial video by Rhonda, a participant of the 50 over 50 project.