50 over 50 project – portraits of 50 women over the age of 50.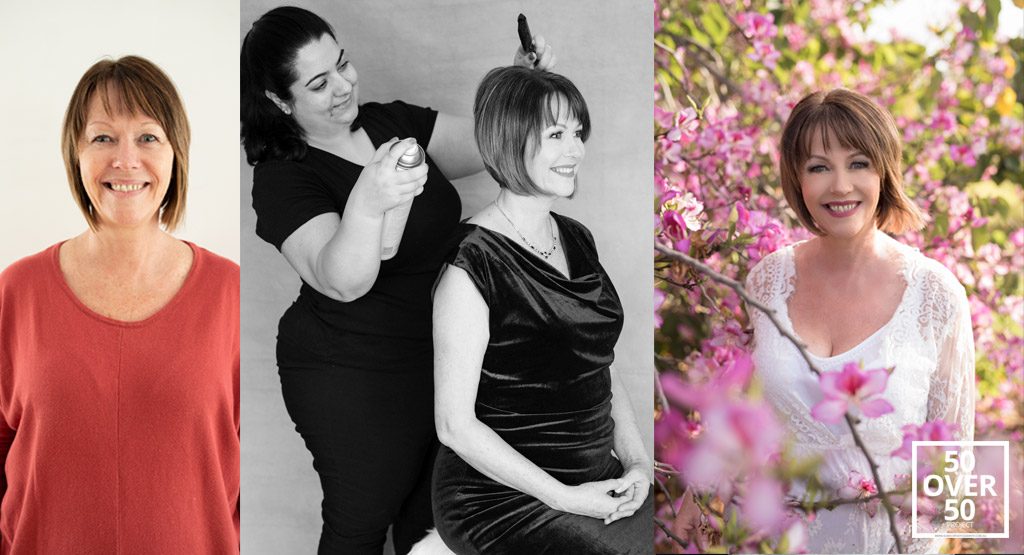 Caroline of Soulbyrds is a very spiritual lady and she provides intuitive therapy, Reiki, teaches meditation.
When I saw the outfits she brought at her pre photo shoot consultation (style consultation), I thought that we should do outdoor photoshoot as well. We originally decided to go to the park nearby. When I was driving a car after the consultation, I was seeing beautiful pink flowers near the river where we live (Caroline's house and my house is about 5 min drive). I wanted to go there as I thought that the place would suit her spirituality. When I told Caroline about pink flowers, she told me that the tree of pink flowers is called Bauhinia Tree and she said that was the first flowers which she made her first flower remedy from. I was very thrilled to hear. I thought that we meant to take photos there. The photo shoot day was cloudy day, in the morning, it rained too. However, I was certain by the time of the photo shoot, it will be cleared. Then I was right. We were surrounded by perfect, beautiful and soft light there. I also loved the trees around this Bauhinia tree, there are some kind of willow trees which I felt spritiual and beautiful. It was a perfect place for this wonderful woman – Caroline to be photographed.
Caroline says; I am a woman who honors the aging process. I believe that beauty is not just in appearance but in attitude how we feel, think and express this to the world.
I would love to be apart of this amazing sharing and caring environment.
My mother taught me to respect and honor myself as a woman.
I also know that being pampered in this way enhances a woman's inner beauty and brings out positive self esteem.
Hair and Makeup by Rita's Makeup Artistry
Photography & Video by Sumico Photography